This post is giving you a few tips for a bit of unusual sightseeing in Paris. Such a beautiful city with so many wonderful sights to see that everyone knows about and even more that are not so well known and you almost need to be there to find out about them.
1) Palais Galleria – currently showing Jeanne Lanvin until 23 August 2015!
Situated opposite Palais Tokyo a visit to the (in my opinion much more beautiful) Palais Galleria is a must. Initiating out of an idea from the Duchesse de Galliera as a place to display her art collection – and formally declared a Fashion museum since 1977.
Above a couple of the lovely Lanvin pieces currently on display until 23 August 2015. Did you know Jeanne Lanvin is the founder of the oldest fashion house still in business. She had one daughter who was her main source of inspiration – read more here.
More about the exhibition here.
2) Visit the Baccarat Museum
Situated just around the corner from Palais Galleria in the former mansion of Marie-Laure de Noailles, with decor by Philippe Starck
Picture from official website
Let yourself be carried into another world by all the luxurious crystal on display including limited editions and collections from noted designers such as: Georges Chevalier, Ettore Sottsass, Roberto Sambonet, Van day Truex, Marcial Berro;  as well as pieces made especially for heads of state, royal and imperial courts including the Emperor of Japan and Prince of Wales.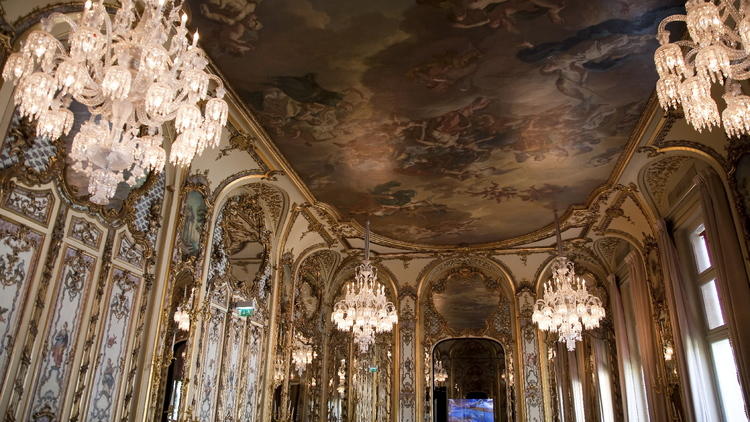 For something really exclusive – try a meal in the crystal room (I haven't done this yet but certainly looks like something to save up for a special occasion – smile).
More about restaurant here.
3) Museum D'Orsay
Did you know that this was originally a Train Station. Opened in time for the 1900 Exposition Universelle, it has only been a museum since 1981.
An absolute photographers delight – here are some pictures taken by me whilst visiting:
Wishing you lots of fun exploring Paris!
18
Persons think this post is funky